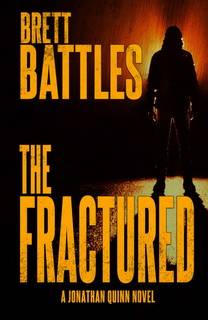 Hot
The Fractured (Jonathan Quinn 12) by Brett Battles
**From *USA Today* bestselling author Brett Battles comes another exciting adventure in his award winning Jonathan Quinn thriller series.**
Jonathan Quinn has had better years, but now most of the trouble is behind him, if not forgotten.
There is one issue that remains unresolved—the break between him and his partner, Nate. Quinn has come to accept the only potential path to healing the wound is via the passage of time.
The secret world has other ideas.
Quinn and his girlfriend, Orlando, are hired for a new mission, but they must include on their team the operative who is one of the few to have ever seen the face of the job's target. This operative is unknown to the client, but not to Quinn and Orlando.
Now, to stop a plan that could slaughter tens of thousands of people, they must turn to the one person who wants nothing to do with them.
If they can even find him in time.
Book Formats:
EPUB
The format can be read by the Kobo eReader, BlackBerry devices, Apple's iBooks app running on Macintosh computers and iOS devices, Google Play Books app running on Android and iOS devices, Barnes & Noble Nook, Amazon Kindle Fire,Sony Reader, BeBook, Bookeen Cybook Gen3 (with firmware v2 and up), Adobe Digital Editions, Lexcycle Stanza, FBReader, PocketBook eReader, Aldiko, the Mozilla Firefox add-on EPUBReader, Lucifox, Okular and other reading apps.
MOBI
Amazon Kindle and compatible devices.The Kindle format is available on a variety of platforms, such as through the Kindle app for the various mobile device platforms.
Stock:

In Stock

Reward Points:

1

SKU:

BTLLBRT01

ISBN:

9781720308270
Battles Brett
2 books sold
Product Views: 538
Ex Tax: 0.99€
Price in reward points: 20